This production has its origin in the Sixties. The number plate holder is an historical product of E.CO. S.r.l.. We developed a complete range of models in different materials: steel (steel-plast), aluminum, and plastic.
The number plate holders are available in different sizes and could be personalized through the printable area. Thanks to the experience in this field, we continually update the number plate holders adapting them to new models and to the customer requests.
Kit and fasteners for the number plate holder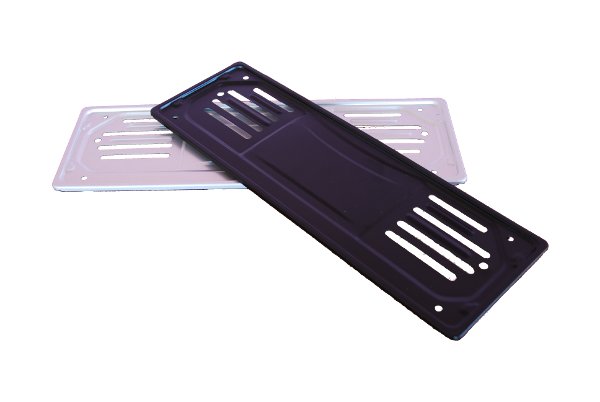 E.CO. S.r.l. provides also specific kits and fasteners for fixing the plate to the car. The kits are composed, according to the needs of the customer, by a range of screws rivets and buttons.
We paid particular attention to the blue and white colours of the fasteners in order to integrate them into the colours of the finished product.